day 17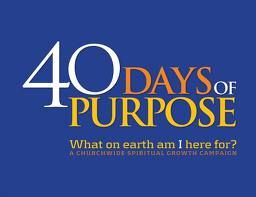 "God's family is the church of the living God, the pillar and foundation of the truth." 1 Timothy 3:15b (GWT)
When God calls his children, you are called to belong, not just to believe.
Even in a perfect, sinless environment of Eden, God said,
"It is not good for man to be alone." Genesis 2:18
We are created for community, fashioned for fellowship, and formed for a family, and none of us can fulfill God's purpose by ourselves.
Now, while your relationship to Christ is personal, God never intends it to be private. When you become apart of God's family, you are connected to every other believer, and we will belong to each other for eternity. We are members of his Body, the church.
Now-a-day's, being a "member" has been reduced to simply adding your name to a roll, with no requirements or expectations. However, to Paul, being a "member" of the church meant being a vital organ of a living Body, and indispensable, interconnected part of the Body of Christ. We need to recover and practice  the biblical meaning of membership. The church is a body, not a building.
Let me give you an example
For the organs of your body to fulfill their purpose, they must be connected to your body. The same is true for you as a part of Christ's Body. You were created for a specific role, but you will miss this second purpose of your life if you're not attached to a living church. You discover your roll in life through your relationships with others. The Bible tells us,
"Each part gets its meaning from the body as a whole, not the other way around. The body we're talking about is Christ's body of chosen people. Each of us finds our meaning and functions as a part of his body. But as a chopped-off finger or cut-off toe we wouldn't amount to much, would we?" Romans 12: 4-5 (Msg)
The Christian life is more than just commitment to Christ; it includes a commitment to other Christians. You become a Christian by committing yourself to Christ, but you become a church member by committing yourself to a specific group of believers.
The first decision brings salvation, the second brings fellowship.
Book: The Purpose Driven Life by Rick Warren